Togruta
Lore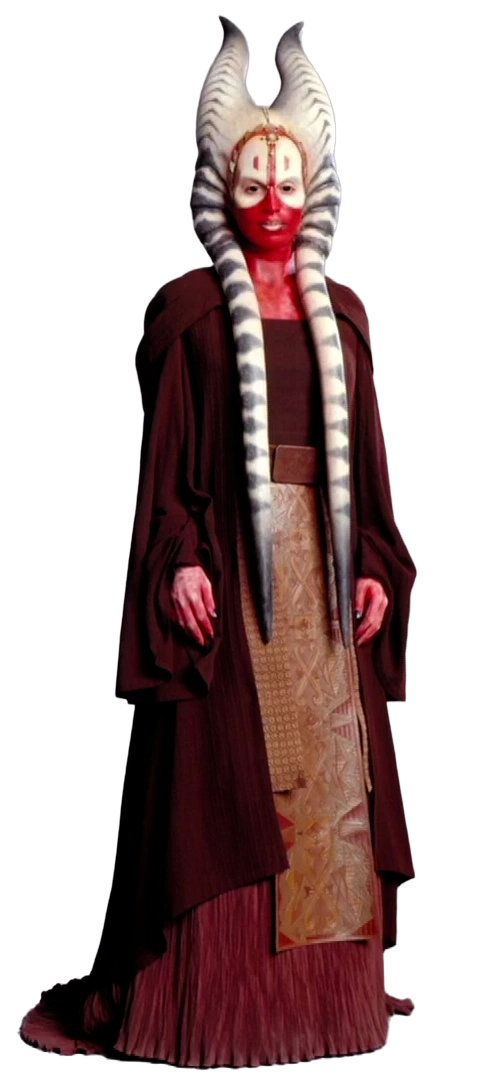 The Togruta are a very colorful sentient species from the planet Shili. Their skin can be white, or a red, orange, yellow, or blue highlighted with white, while their eyes can range from orange or yellow to blue or black. They evolved such colorations as a natural camouflage on their homeworld.
Their most notable features are the gray-and-white hollow montrals on top of their heads that end in long head tails. The older the Togruta, the taller the montrals, which can sense the movement of physical objects around them. The gray-and-white patterns on them are unique to each individual Togruta, similar to a Human thumbprint.
Togruta have a strong sense of unity and togetherness, preferring to live, work, and hunt together in large groups, to the point that they consider individualism abnormal (though a necessary quality in leaders). Each Togruta contributes his or her fair share to the tribe and receives it in return. They believe in leaving the weak who cannot properly contribute to survive on their own.
Because Togruta excel in teamwork, this led them to excel in associating with different races. They desire to avoid isolation and work in large parties.
Stats
| Stat | Mod | Min | Max |
| --- | --- | --- | --- |
| Strength | -1 | 7 | 17 |
| Dexterity | +1 | 9 | 19 |
| Mechanical | -1 | 2 | 17 |
| Technical | | 8 | 18 |
| Force | +1 | 9 | 19 |
| Charisma | | 8 | 18 |
Skills